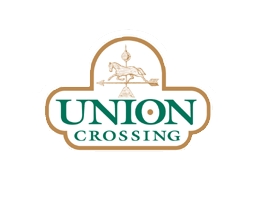 Union Crossing...Where Life Comes Together.
Welcome to a haven of charming and distinctive neighborhoods, graced with tree-lined sidewalks where friends stop to chat and children play without a care. You will quickly come to know your neighbors as friends in this intimate neighborhood setting where traffic moves at a gentler pace - like life itself, yet convenience is just outside your door. From excellent schools to premium shopping, Union Crossing is a community designed to make life easy.
Created for families of all generations and many interests, Union Crossing offers fine recreation and social activities anchored by the handsome Union Club. Whether a quiet moment in the Reading Nook, a neighborhood supper in the Gathering Hall, a family reunion at the Party Pavilion, or a kid's race at The Swim Club, life revolves around people at Union Crossing.
Although only a short drive from downtown Atlanta and Hartsfield-Jackson International Airport, you are worlds apart from the crowd at Union Crossing.
Union Crossing consists of 176 acres in a natural and intimate setting surrounded by green space and incorporated into its natural environment, yet in close proximity to Atlanta's city center. Union Crossing will ultimately become home to 350 families.
Union Crossing will be an intimate community with pedestrian-friendly neighborhoods with broad sidewalks and narrow, tree-lined roads designed for traffic calming. There will be a clubhouse with a fitness and entertainment center, as well as an All Sport Court, parks, a screened party pavilion with an outdoor grill, a Tennis Center, and a Children's Water Park and Pool.