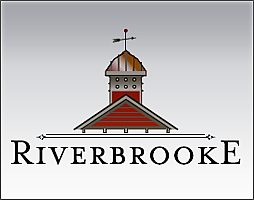 Riverbrooke is a master-planned community set among homes priced over one million dollars. This upscale neighborhood is set against the equestrian charm of South Forsyth County. The natural beauty and provincial architectural style of Riverbrooke is the source of inspiration which has guided the creative development for the community.
Laurel Springs Country Club, designed by Jack Nicklaus, is only 1 ½ miles away! Homes there range up to $1.5 million. St. Marlo and St. Ives country clubs are 2 and 3 miles away respectively. Other nearby courses include Windermere and Sugar Hill. Each offer higher priced homes located within 3 miles of Riverbrooke. Old Atlanta Golf Club is only 3 miles away. GA 400 Expressway is within 4.5 miles and Peachtree Parkway (Rt. 141) is two miles away. The location could not be any more ideal. If you haven't guessed this is where you want to make your most important investment!
Riverbrooke is a 616 homesite community just a mile and a half from the Chattahoochee River. The centerpiece of the community is the Riverbrooke pavilion, a community gathering place featuring distinct architectural elements capturing turn-of-the-century romance including copper accents and a weather vane. HomeLife Communities is developing homes at Riverbrooke in the 1,700 to 2,900 square foot range.
The Riverbrooke community is punctuated with a natural creek that runs throughout. In addition, a number of streams trace the Green Space and Preserve areas and feed the main creek adding to the natural ambiance. Approximately 30% of the land is set aside for Green Space and Preserves.
The Main Entrance to Riverbrooke is off James Burgess Rd. with a Sophisticated, Monumented and Landscaped Esplanade entryway to greet visitors. Additionally, an impressive $700,000 Amenities area, including swim, tennis and basketball will be solely devoted to the residents' use.
Forsyth County taxes are 30% less than Fulton County. Recreational, spiritual, educational, fine dining and shopping opportunities abound. You are 4 miles from Lake Lanier and 15 minutes from Gwinnett Place Mall.