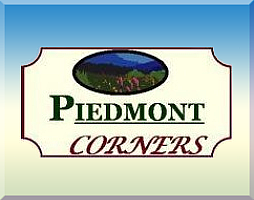 Piedmont Corners is an active adult community of 109 homes located north of the Square in Cumming, Georgia, in Forsyth County.
The Piedmont Corners neighborhood is conveniently located within five minutes of daily shopping such as major grocery stores, dry cleaners, fast food, drug stores, etc., and within ten minutes of major shopping, doctors offices, and Northside Hospital--Forsyth. The amenities currently being enjoyed by Piedmont Corners residents include a clubhouse, with exercise facilities in the basement, a community pool, community gazebo, sidewalks, common areas, streetlights and underground utilities.
Piedmont Corners is a Certified Crime Watch Community! Monthly activities include a monthly Ladies Out-to-Lunch Bunch and a monthly Men's Poker Night, in addition to periodic Community Cookouts. Come meet by the Community Pool, hang out at the gazebo with your neighbors while out for a walk, or work out in the Exercise Area in the Clubhouse.
Piedmont Corners offers a variety of stepless ranch homes, each can be can customized to fit your personal needs. All of the homes are four sides brick or stone with two-car garages. The exteriors of the homes (structure and front and side yards) are maintained by the Homeowners Association. This gives you the privacy of your own detached home, including a fenced back yard, and the carefree lifestyle of not having to maintain it yourself. Now is the time to build your dream home.
Welcome Home to Piedmont Corners!