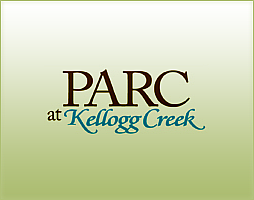 Parc At Kellogg Creek is an amazing Acworth neighborhood that is home to 97 families. The Parc At Kellogg Creek community is located off Woodstock Road and Kellogg Creek Road and is comprised of more than 30 acres. 30 percent of the neighborhood has been allocated for a nature preserve and green-space.
Parc At Kellogg Creek is located just a stone's throw to Lake Allatoona-one of Atlanta's premier lakes with more than 12,000 acres's of water-filled fun, camping, fishing and of course boating.
Patriots Park at Kelloggs Creek, located around the corner, is slated for completion in 2012. The park will consist of three new baseball fields; one being the first Miracle Field for the County, and 2 multipurpose fields, a dog park, and walking trails.