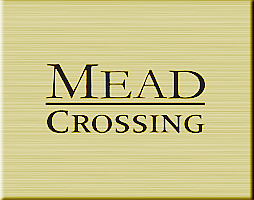 Located in Atlanta, Mead Crossing is a classic bungalow neighborhood in the Heart of Grant Park. Mead Crossing features state-of-the-art homes built with Earthcraft specifications. Mead Crossing is the neighborhood you will call home.
Mead Crossing boasts a convenient location to shopping, dining, entertainment, downtown Atlanta and major interstates... just one mile from I-20. While having a wealth of retail opportunities in close proximity is a considerable bonus to residents at Mead Crossing, it is certainly not the only one. The Mead Crossing in Atlanta is also protected by stringent By-laws and covenants.
Mead Crossing is a private and intimate community where graciously appointed residences combine elegant craftsman and Victorian architectural exterior with modern functionality to blend in with the historical detail of the homes in the distinguished Grant Park District.
Comfortable and handsomely proportioned spaces have been crafted to accommodate both casual and formal entertaining. Inviting and flexible, the designs address a family's priorities, from 3 and 4 bedrooms with sumptuous masters on the main to 2.5 to 3.5 baths.