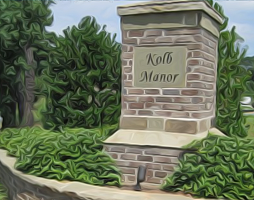 Kolb Manor is a 37 lot residential subdivision located in Marietta. At the time of this post, 32 homes have been constructed by Venture Homes and are sold and occupied. Five lots are available. These lots are fully developed and are pre-graded for slab construction. All utilities are located underground. All lots have been tested by a professional soils engineer.
The 2009 Annual Dues for the Kolb Manor Community Association are $300.00.
Kolb Maner is located in West Cobb County. It is one block north of the E-W Connector on Powder Springs Road.