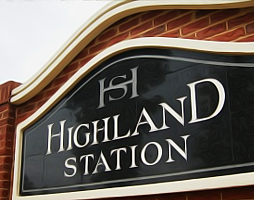 Highland Station is located off Lawrenceville - Suwanee Road (GA 371) in Gwinnett County. Highland Station is in close proximity to the Mall of Georgia and employment centers along I-85. Restaurants and shopping are nearby at the newly created Suwanee Town Square. Access to I-85 and Satellite Boulevard is via GA 371, a few driving minutes to the east.
Highland Station is located in the North Gwinnett High School district and has numerous parks and shopping centers located nearby for your enjoyment! Amenities in Highland Station included a swimming pool, cabana, and regular lawn care/maintenance. With several different floor plans available to choose from, you can find your dream home at Highland Station!
At the time of this post, 41 homes are sold/occupied with 64 lots fully developed and are available for sale in Highland Station. All are pre-graded for either slab or basement construction. All utilities are located underground. All lots have been tested by a professional soils engineer. Phase I environmental studies are available.
Highland Station is a 105 lot residential subdivision developed by Comstock Homes in 2006.