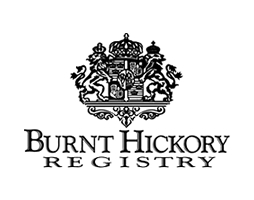 Tree-lined sidewalks, nature trails, historic parks, 20 acres of open space and a nearly forgotten form of family transportation - walking! At Burnt Hickory Registry we designed the streets for your family, not for your car. With narrower streets, garden cul-de-sacs and wider sidewalks lined with shade trees, you'll spend more time walking, strolling and just enjoying your new neighborhood. This community offers a swim and tennis club, schools of excellence and easy access to I-75 and the Barrett Parkway connector.
Burnt Hickory Registry is a very unique West Cobb County community ,home to about 165 families. From the minute you enter the Burnt Hickory Registry , graced by double rows of shade trees, you realize that this is not your typical neighborhood. Based on the classic neighborhoods of yesterday,Burnt Hickory Registry is a pedestrian- oriented, environmentally responsible neighborhood that specifically designed to accentuate the beauty of its natural surroundings.
You will find narrower streets, landscaped cul-de-sacs and friendly sidewalks lined with shade trees. With a history pre-dating the War Between the States, Burnt Hickory Registry has respectfully preserved significant historical sites within the neighborhood including an 1700's Ancestral Park, Civil War Rifle Pits and the site of The Old Davis Mill which was a grain mill in the early 1800's.
Recreational amenities include a Junior Olympic Swimming Pool with open Pavillion, Lighted Double Tennis Courts, playground, covered Bus Stop and 20 acres of Open Space. Award winning schools are Vaughan Elementary, Lost Mountain Middle School and Harrison High School.