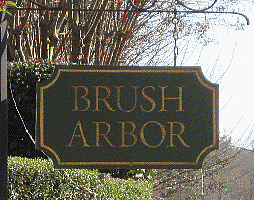 Located on Atlanta's Southside, just a short distance from Interstate 75, Brush Arbor in McDonough is an unmatched combination of natural assets, beauty and community amenities. It's no wonder Brush Arbor is a very desirable community in the area and a great place to raise a family.
Brush Arbor offers craftsman style homes with large front porches and pathways leading directly to the sidewalks that are lit by old fashioned street lights are a trademark of this unique neighborhood.
Brush Arbor homes range in size from 2,400 square feet to 3,500 square feet offering three and four bedrooms. Both front entry drive lots and real entry drive lots will also be available.
Brush Arbor hosts a wealth of amenities that are signatures of the community. Residents enjoy a peaceful stroll down the streets lined with mature trees or the private nature trail that ends at a relaxing pond.